Turkish Gulet for Sale
Has long been serving the blue water industry, ever since the building materials are improved and the quality of riggings and sailing gears are updated to world standards, Turkish gulets for sale become even more popular amongst sea loving holiday makers.
Our Epoxy laminated salt water resistant mahogany Turkish gulets for sale have at least 100 years sea life, powered with twin engines which sometimes exaggerated and some Turkish gulet for sale owners use 2 x 750 HP powerfull engines to compete with an average displacement motoryacht that might have max 17 knots.
Have you ever compared Mediterranean and Turkish gulet for sale charter grounds to greece island, Bodrum or istanbul regions that are totally different than one another, Mediterranean gulet for sale options are endless with rich History, ancient ruins, mythology and legends.
Especially Eastern mediterranean charter regions are endowed with chrystal clear water, soft breeze for sailing and you can combine trekking or jogging in your daily routine, either onboard or ashore you have abundance of choices with fresh fruits and vegetables, since every waypoint offers you a little town or a vibrant city to enjoy eating out or shopping and entertainment if you are not interested in visiting museums,
Turkish Gulet for Sale
Turkish gulets can be chartered from may till the end of october which is full 6 months charter season in the eastern part of mediterranean, Crewed gulets charter in Mediterranean is a ful fledge 7/24 service for those who prefer personal attention in a private floating villa where you are pampered with a crew of 4 or 5 as captain, chef, stewardess and deckhands to serve you with utmost attention during your week long charter which usually starts on saturday afternoon and ends the next saturday morning.
The finishing of the shell is one of the most important stages where the tradition is kept for both the traditional local Gulet building masters who used to do the construction without any plan and almost all of whom have learned from the famous masters of Bodrum as well as the constructors who produce according to the international standards like rina or Turkish lloyd class.
With the finishing of the shell, the construction of the deck and the chambers are completed after the celebrations that symbolize the seamanship of traditional wooden Turkish gulet for sale
Turkish gulet for sale construction which takes 18 to 24 months according to the construction method employed is launched to the sea over the oiled skids with melted suet.
Gulet for sale are locally built in shipyards sledged through narrow streets with the help of skids and brought to the shore and launched.
The Bodrum Gulets for sale or schooner that is pulled on land for maintenance each year continue sailing in the Aegean and Mediterranean with its aesthetic silhouette gained with its large back deck, spacious chamber design and low freeboard.
Turkish Gulet for Sale
The preliminary doubts on the seaworthiness of the Turkish gulet for sale and the claims that it is a bulky vessel, unable to speed, not suitable for setting sails and cruising only with the engine power has been disappeared with the Turkish gulet for sale that are built in the last 20 years and Gulets for sale have proven themselves in the Bodrum Cup Wooden Yachts Regatta that they are really capable of performance sailing.
Private or Commercial, Turkish gulet for sale for many centuries gulets were built to carry commodities such as grains, dried fruits, olive oil and wines all around eastern mediterranean.
Gulets were cargo vessels and mostly built to last and seaworthy sailing cargo vessels and their strong frames and long keel provides stability.
Nowadays, the same seaworthy mediterranean concept vessels called gulets are built to serve the tourism industry as small boutique hotels. from 3 cabins to 18 cabins some standard,
Luxury and some ultra luxury quality gulets are being launched every year to cherish the pleasure of liveaboard and enjoy the Turquoise coastline with utmost luxury and not to mention 24/7 utmost attention by the crew to satisfy blue cruise lovers in southwestern Turkey from Antalya to Fethiye, Gocek, Marmaris, Hisaronu, gokova, Bodrum and the famous greek islands in Dodecanes near by Turkey as well as croatian thousand islands are popular for Gulet cruise and there is a considerable demand for gulet for sale in these mediterranean countries.
Gulet for Sale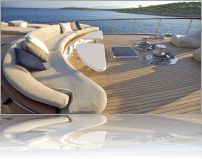 Turkish gulet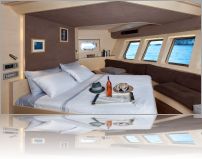 Turkish gulet in Turkey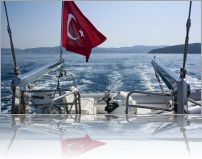 Gulet for Sale