Gulet Charter
We invite you to charter with us in the eastern part of mediterranean, either standard, luxury or ultra luxury category where you are treated like the owner …!
Just let us know when would be the most convenient charter dates for you, preferably from saturdays to saturdays and how many cabins you need or how many guests you would like to accomodate and let us propose you the most convenient gulets which are available for the said period.
So that you and your loved ones can have a seamless, troublefree holiday on board one of our world class service quality gulets.
After long time, the winter is pronouncing his last breezes making farewell to allow summer to enter gently via spring gate.
Having one week or two weeks charter on board of a luxury gulet charter in Turkey for your vacation is quite a good idea to escape from the real world, which is full of business and problems, to the imaginary world, which has no problems.
In our luxury gulet charter in Turkey itinerary put by professional captains, we would like to let you have a good time in the company of our lovely crew who serves our guests satisfactorily as if they are the owners of the gulet.
Our chef will prepare for you the most delicious meals whether Turkish or other Mediterranean courses.
Gulet Charter
In fact, luxury gulet charter in Turkey is an excellent way to get rid of your worries and forget about responsibilities for some time.
We can help you locate your own luxury gulet charter in Turkey or in any other country whether in the Mediterranean coastlines or the Aegean ones or at any spot in the world that cares for the marine tourism and industry.
For more clarifications, dispatching us is quite convenient for you.
You can reach us via our contact page whether on email or via calling us to tell about the time, number of your guests, and your budget that you would like to pay concerning your luxury gulet charter in Turkey and gulet building in Turkey.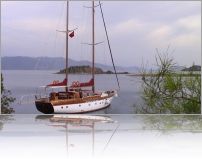 Gulet charter
Gulet charter in Turkey
Gulet charter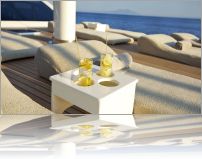 Gulet charter Turkey